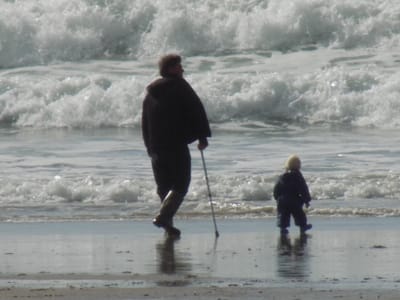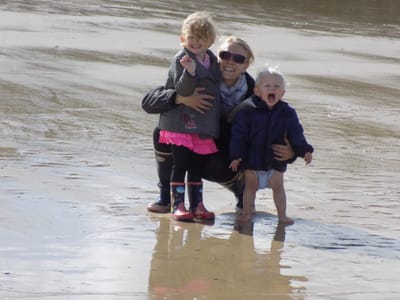 We are lucky enough to live in a stunning part of the world. We want to keep Cornwall that way. So where we possibly can we recycle , right down to the envelopes we send out. Be certain, the envelope may look a little tatty but the contents are far from it!
Where I can I use recycled silver. When I don't I use responsibly sourced silver from Italy in order to rule out ( as much as possible) any humanitarian or needless environmental damage issues that some products sourced in the far east can have.
Further still, when I go sea glass hunting with my family, we always litter pick at the same time. We worked out that each pendant made equals approx. one bag of rubbish removed from the beach by Holly (6) , Mylor (4) and Rosie, my wife.
Every single piece of sea glass is genuine.
I NEVER use ANY tumbled glass as seen on sites like etsy. Hence, prices for some of the rarer colours is increased due to difficulty in finding it. Again I only use Cornish sea glass that is hand collected by my family, much of which is discarded as not fit for purpose

All of the pieces sold pay help pay for my rehabilitation after a stroke four years ago. Believe it or not , making the jewellery sold here, on etsy and on facebook, takes my mind off the constant pain I'm in and the stress it causes. it gives me focus, has improved my mental health and has even forced me to be more sociable. Something i found very hard whilst dealing with Aphasia.
I have so far managed to half the amount of painkillers I take which has to be a good thing.