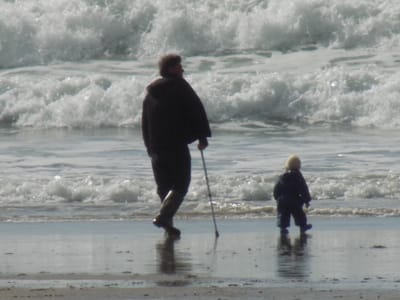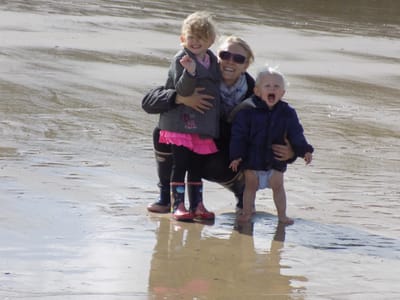 Me
Five years ago, i had a stroke. It was my second and at only 40 years old a huge game changer. To be fair, stroke is a game changer at any age, although i was very lucky after my first and continued to run my gardening business. Taking two weeks off to recover!! This time however was very different. I quickly went from being chilled out hands on dad, business owner and sailor, to a stressed out man with bad stroke fatigue, aphasia ( where one forgets words, sentences , gets them muddled etc etc) and a personality change. Not to mention the physical challenges. Whilst i have overcome much of the aphasia, i'm left in constant pain with shocking memory, poor mobilisation and other strokisms :-)
However, I'm still here and as a stroke survivor i try to make the most of things.
what I do and why
Hence making jewellery. I enjoy collecting the sea glass with my wife and children. The income gives me a little independence and the smithing deflects my brain from thinking about the pain, so i take fewer painkillers. All this positivity leads to a happier dad :-)
Every single purchase helps me recover a little bit more. Im passionate about our environment and feel, if we are lucky enough to live in a stunning part of the world, we should keep it that way.

Seaglass is something, cast away decades ago , that has become really popular. Not only gracing shelves in little jars or stuck on plant pots or mirrors, but finding iots way into jewellery. Wearable items that will grace any occasion with a little bit of intrigue and maybe, with the rarer colours, a little bit of jealousy! Its amazing that what has been rubbish thrown in the sea , has now become something to treasure. Something that will remind us of those holidays spent paddling in the Cornish Riviera. A memento, worn close to the heart, of a beautiful moment catching the last of the golden rays of sun in one of the most stunning counties in the country. Possibly the world!
Planet saving ( every little helps)
Here at a little bit of Cornwall, we love our planet . So where we possibly can we recycle , right down to the envelopes we send out. Be certain, the envelope may look a little tatty but the contents are far from it!
Where we can, we use recycled silver. When we don't, we use responsibly sourced silver from Italy in order to rule out ( as much as possible) any humanitarian or needless environmental damage issues that some products sourced in the far east can have.
Further still, when we go sea glass hunting, we always litter pick at the same time. We worked out that each pendant made equals approx. one carrier bag of rubbish removed from the beach by Holly (6) , Mylor (4) and Rosie, my wife.
Every single piece of sea glass is a unique piece of Cornwall, itself recycled after decades spent rolling around the sea bed. tossed and turned by many a storm. Crushed, moulded, rounded, smoothed until, finally, tossed ashore and found by us. Every piece is special, unique and always , always Cornish ( bar the odd piece from Devon but I will always tell you in the items description!).

I NEVER use ANY tumbled glass as seen on sites like etsy. Hence, prices for some of the rarer colours is increased due to difficulty in finding it. Again I only use Cornish sea glass that is hand collected by my family. Less than half of that collected becomes jewellery. The rest is given to others as "craft" glass and used in pictures, mirrors etc. Only the best of that collected will be used in my jewellery. Much as we love spending time on the beach, it takes many hours to find the sea glass that we use and each piece used isn't changed in any way. Other than to drill a hole for hanging or bezel setting. Others will shape the glass, file it down so it is more uniform in shape ( easier to bezel set). Here, we do things differently. Taking time and working with nature to produce totally unique but natural jewellery. Traditional methods are used throughout the creative process and all done by hand.

So if you want a gift for yourself or someone special but also feel a responsibility toward the environment then consider the goods on this website. If you want something that is certified " Made in Cornwall " then this is your lucky day! Cornish seaglass, found on Cornish beaches by a Cornish family and made into stunning Cornish Jewellery. If Silver was mined in Cornwall, be sure, we would use that too!